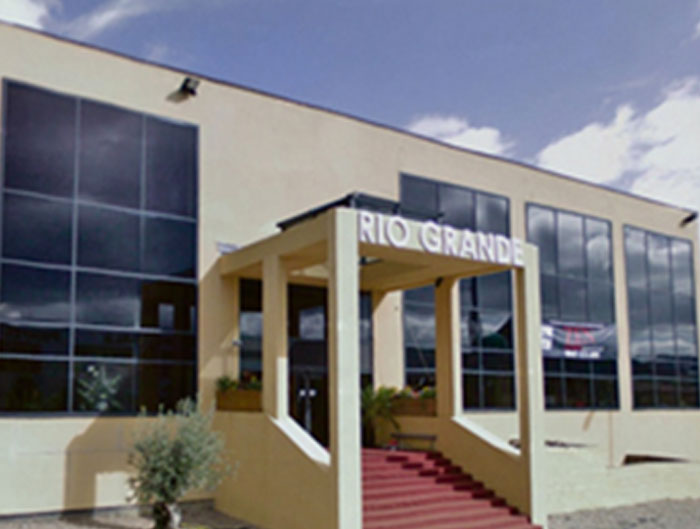 Bradford is a fantastic place to hold an Asian wedding, and as a multicultural city is home to some truly fantastic specialised service providers. This includes some truly fantastic options for Asian wedding catering, among them the award-nominated Loonat Catering Services who have recently partnered with the brilliant Asian wedding venue the Rio Grande Bradford.
If you are planning an Asian wedding in Bradford, or are thinking about where to hold your ceremony and considering the Bradford area, then it is important to think about the role that your choice of catering service will play in ensuring the success of the big day.
The Importance of Good Asian Wedding Catering
Catering is one of the central components of a wedding, and arguably the biggest part of many receptions. If the food is good, this will go a long way towards helping people have a good time and fully celebrate the happy occasion. If it is mediocre, this can be a real disappointment for the couple who were counting on a perfect day, without such a big thing going wrong, and guests whose enjoyment of the event will be hampered as dining is one of the most central and most enjoyable parts of the event. In other words, a large part of a wedding's success rests upon making the right food choices, and for such a very important day it is important to make sure you don't get this wrong.
Asian Wedding Catering in Bradford
Some truly wonderful Asian wedding catering services are available to couples marrying in Bradford, serving a range of national, regional, and religious traditions. Prominent among these is Loonat Catering Services, a comprehensive and high-quality specialist Asian caterer which has been established for more than twenty years and has been nominated for prestigious industry awards. While some general wedding caterers will include Asian options, it is usually better to choose a specialist to be sure of a full menu of different choices, good quality, and authenticity.
Wedding Catering and Venue Choices
When you take catering in combination with the right venue, you are most of the way towards planning a successful event. Fortunately, Bradford is also home to some truly exquisite venues for Asian weddings.
Some venues will be able to provide catering services in-house, and while this is not always a bad thing there will rarely be a good menu for Asian weddings as they will try to force you down a specific route and quality levels may well not match up to those offered by external services offered by an out right catering specialist.
On the other hand, having caterers are familiar with the venue, its layout, and its capabilities well will often help ensure the event runs smoothly and the catering service operates efficiently on the day. Sometimes it is possible to get the best of both worlds with a combination of a venue and an independent, full-service asian wedding caterer who have a partnership of simply experience of working together.
Rio Grande Bradford
For example, the Rio Grande Bradford is a fantastic, high-class Asian wedding venue, offering plenty of space, a complete range of amenities and facilities, and a very high standard of service which is tailored to the needs of each individual event they host. Loonat Catering Services has successfully worked with the Rio Grande Bradford a number of times, and is now well-versed in using the venue effectively and is one of Rio Grande Bradfords exclusive wedding service providers.
Since the change in ownership and management in early 2014 Rio Grande Bradford has gone from strength to strength as the premier Asian wedding venue in Bradford and West Yorkshire.Hosting weddings, banquets and any special event, for all religions, races and businesses, the epic building has been restored as a much loved place for celebration and happiness in the heart and soul of Bradford.
Usman Ali the Rio Grande Director had to hit the floor running when he took over the day to day management in January 2014 and it is a role he has excelled in. Usman and the events team at the Rio Grande take pride in having given life to some amazing dreams, and made them come true for all the happy couples, families and friends they have had the pleasure of hosting at The Rio Grande Bradford.
With the amazing new decor, layout and ambience happy brides and grooms have officially tied the knot in the grand halls whilst close friends families from all over the UK and the world have experienced the true Rio Grande of Bradford experience. The amazingly stylish premises were recently nominated as one of the top three venues by the Bradford Business Awards in the category of 'Retail, Leisure and Hospitality'.
You can keep yourself updated of the various events that take place at The Rio Grande Bradford by keeping tabs on their Facebook page.
Time and time again Rio Grande of Bradford has proven to be the perfect place for any  special event with facilities and a team on hand to help co-ordinate your perfect day at the Rio Grande Bradford.
At the Rio Grande Bradford, Loonat Catering Services has attracted great acclaim for the quality of its food and the high standards of service. If you need high-quality wedding catering in Bradford or surrounding areas, Loonat Catering Services can help deliver a divine food experience and combined with our partnership with the Rio Grande we can make your event amazing and uniquely special for all your nearest and dearest ones.