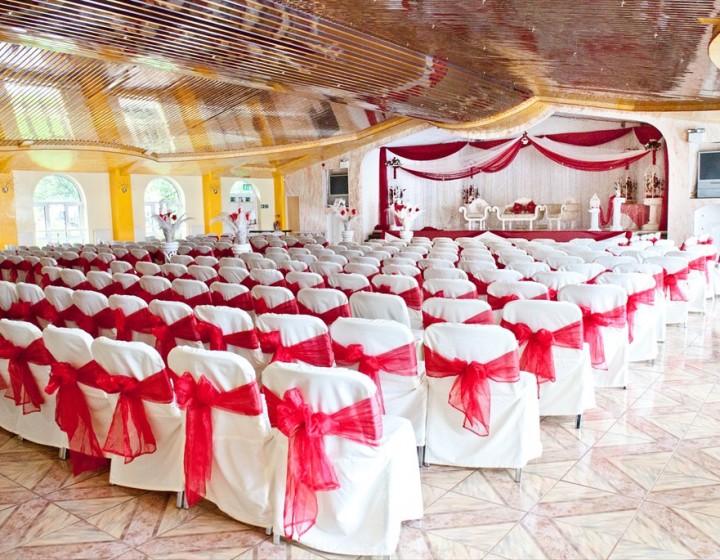 Jans Conference Centre of Blackburn also known as Jans Hall, is a high-quality venue for weddings and other events in Blacburn and the surrounding area, firmly dedicated to providing its guests with the highest levels of quality service. The hall can seat up to 850 guests, provides on-site parking for more than 100 vehicles, and is accessible for those with disabilities. Jans Conference Centre offers a high-quality events space with a wide range of available facilities in a prime, central location just off the M65. In particular, Jans hall has a strong track record of catering to Asian weddings, and among its accolades is being named second on Asian Image's list of the best wedding venues in Lancashire.
Loonat Catering Services has a strong track record of catering to Asian weddings across Lancashire handling events at some of the region's finest venues to great acclaim. Recently, we have been strengthening our relationship with one of the most prestigious venues in Lancashire, and have enjoyed great success catering to events that have taken place there.
This makes Jans Conference Centre an ideal partner for an award-nominated specialist caterer of Asian weddings such as Loonat Catering Services. This is all the more true because the Jans hall of Blackburn has achieved more than a decade of solid success through its customer-focussed philosophy and commitment to quality service, and this aligns very closely with the philosophy that Loonat Catering Services employs.