The team at Loonat Catering are eagerly awaiting the coming weekend as the hidden gem of Leeds and the exquisite hotel The Leeds Marriot. Leeds Marriott are holding their World of Weddings open day this Sunday 23rd of October.
It promises to be a splendid day with a wide range of exhibitors planned who can meet the needs for all types of weddings including caterers, rings, florists, clothing and cars.
The Leeds Marriott Hotel venue itself is located in a quiet, leafy courtyard in the centre of Leeds. With a characteristic entrance lobby, and elegant function suites that are licenced for Civil Ceremonies, The Leeds Marriott Hotel is the ideal location for your Wedding Celebrations and an alternative stylish Asian Wedding Venue.
The Leeds Marriott Hotel is unique in that it is the only City Centre Venue in Leeds that is set in a picturesque outdoor setting.
As a leading quality Asian Wedding caterer the team at Loonat catering services have a long established working relationship with the team at Leeds Marriot hotel and are part of an exclusive list of approved external caterers who meet the venues strict supplier requirements.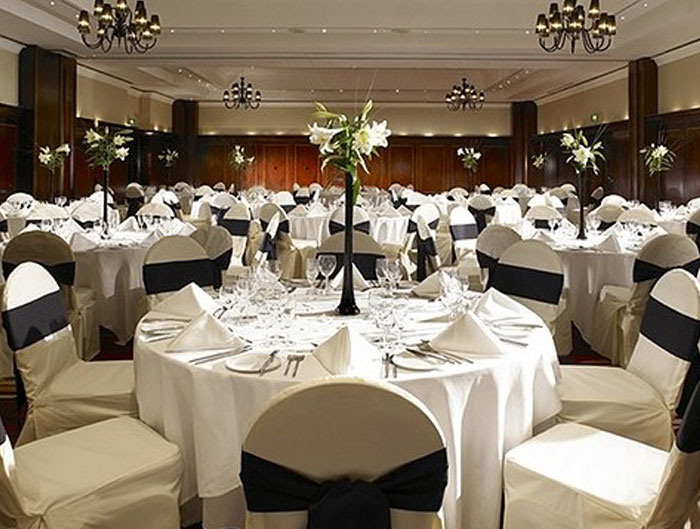 For further details, you can contact Annabelle the wedding co-ordinator at The Leeds Marriot hotel  Annabel on 01132366776.
With any external caterer that you use for any given venue it is crucial that the caterer has a strong working relationship with the venue as this will allow for your special day to be organised effectively, another important point to note is that your caterer must be familiar with the venue layout and be able to deal with delivering an effective service under pressure.
At Loonat catering services we are fully familiarised with the kitchen layout at the Leeds Marriot hotel, and our staff fully understand the service processes requirements for this venue.
So if you are looking for a quality Asian Wedding venue in Leeds, along with food from a reputable and quality supplier then The Leeds Marriott hotel along with the Events Management and Catering team at Loonat Catering Services make an ideal team who will take time out to fully understand your requirements.
So don't forget the open day at The Leeds Marriot on Sunday 23rd October, It starts at 11am and finishes by 3.00pm, and its free entry and the address is It starts at 11am and finishes by 3.00pm,  and best of all its free entry. You can meet us there and check the venue out for yourselves along with meeting other quality wedding suppliers.
Everyone is welcome!